Main content starts here, tab to start navigating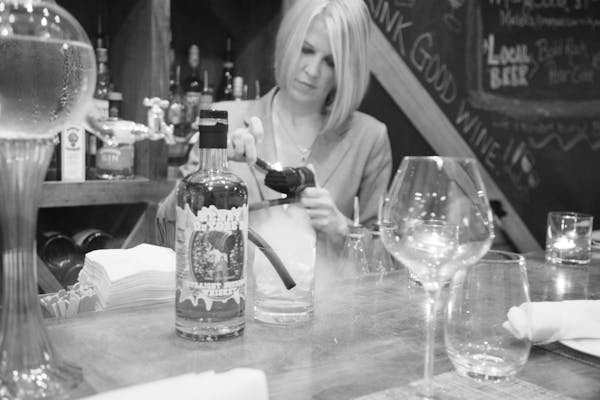 Crystal Krieger
Advanced Sommelier/COO
Crystal began her career working at the Greenbrier Resort. She trained and worked under several Sommeliers & Master Chefs along the way. Crystal has trained for the past 25 years under the best service staff in the country. She has been in management positions in some elaborate spots such as The American Club in Kohler, Wisconsin and The Ritz Carlton in Naples, Florida. She worked in Washington D.C. at the French bistro, Bistro Bis.
Her passion for wine took off while working in Charlotte for Foxcroft Wine by Conrad Hunter. While there, she managed the wine bar, planned numerous wine dinners, wine events, and held several wine tastings. During this time, she did an extensive series of exams through International Sommelier Guild, ultimately passing the advanced third level. She began sitting with the Court of Master Sommeliers.
Crystal took a journey back to the Greenbrier during the recession period. She worked as a Captain under Chef Michael Voltaggio and Master Sommelier Barbara Werley. While studying, she worked as a server at Prime 44. Then, she moved into the elaborate position as the Sommelier of the Main Dining Room at the Greenbrier Resort. She began training to become an Advanced Sommelier through the Court of Master Sommeliers. On her quest, she reached the highest honor by passing the Certified Sommelier exam by being number one in the class among her peers of 39 Sommeliers in Orlando, Florida. She passed the Advanced Sommelier Exam in 2014. At the time of passing the exam, she was one of 325 Advanced Sommeliers in the United States. Crystal was the 1st Advanced Sommelier on record from West Virginia.
During the extensive exam, Crystal and her husband received a call from the Loefflers to open a new restaurant in Hot Springs, VA. Crystal & Kyle Krieger opened Les Cochons d'Or a few months later in 2014. In 2016, the Kriegers & Loefflers took the reigns of opening Snead's 1912 Steak next door to Les Cochons d'Or. Crystal primarily will be seen at Les Cochons d'Or & assists overseeing Snead's 1912 Steak.